Richard Devine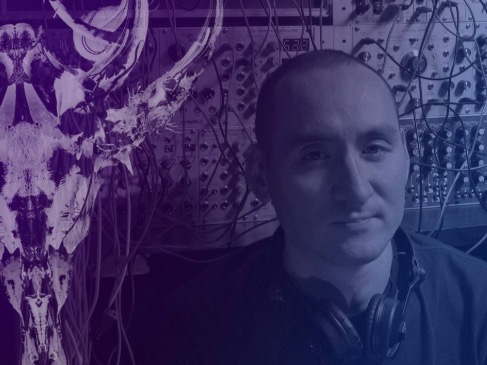 "Waverazor's synthesis approach is very unique in that you can splice almost any combination of multi-shape waveforms, and multiply, degrade, destroy or mutate them with a wide variety of different parameters. The sounds are very organic and interesting. I honestly can say there are some sounds I created with this instrument that I have never heard before."
Richard Devine is an Atlanta-based electronic musician and sound designer, specializing in music composition, sonic mnemonics, field recording, sound effects and specialized sound design.

From his first experiments using computers for composition in the early 1990s, Devine became known for his layered and heavily processed sound. In more recent years he has remixed Aphex Twin and Mike Patton of Faith No More. Richard Devine has released six full-length albums on Schematic, Warp, Asphodel and Sublight records, and has brought his musical mayhem to audiences worldwide.

Devine has been commissioned for film score work by Touchstone Pictures, collaborated with BT (Brian Transeau) on the movie Surveillance, and worked on commercials for Nike, Audi, BMW, Ford, Scion, Coke, LandRover, Peugeot, Dodge, HBO, McDonald's, Sprite, Spike Television network and with Konami gaming division for their Dance-Dance Revolution game. Most recently, Devine created UI Sound Design and Ambisonic Environmental Audio for Google's DayDream VR Platform. His latest album "SortLave" was released under his own name on Timesig/Planet-Mu Records on November 2nd 2018.
Links:
https://www.facebook.com/RichardDevineMusic/
https://richarddevine.bandcamp.com/