Waverazor
FUTURISTIC VIRTUAL SYNTHESIZER
Step Over To The Dark Side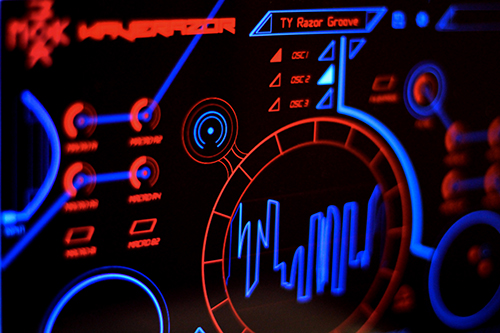 Unleash your dark side with Waverazor - a futuristic synth that gives you the power to splice waveforms into aggressive new sounds. The patented oscillator design utilizes a new form of synthesis to produce biting leads, glitched-out basses, cinematic pads and everything in between.
A New Angle On Synthesis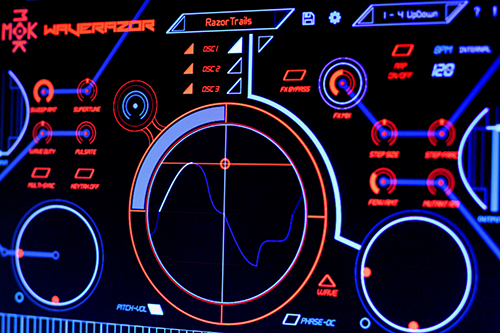 Waverazor's patented oscillator technology slices familiar waveforms and recombines them to create tormented futuristic sounds. Start with a radical multi-shape waveform, then mangle the sound beyond recognition by tweaking an array of parameters including tuning, level, phase and DC offset per segment.
Mutant AM: Ring Mod On Steroids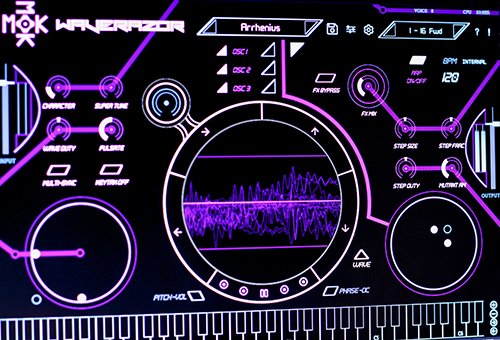 Each waveform segment can have different harmonic content, with individual harmonics subject to amplitude modulation at a rate and level determined by the contents of each fraction. Instead of simply modulating the entire waveform on and off like traditional ring mod, Waverazor weaves an intricate tapestry of harmonics in a sequenced pattern.
Multi-Sync: Hard Sync Multiplied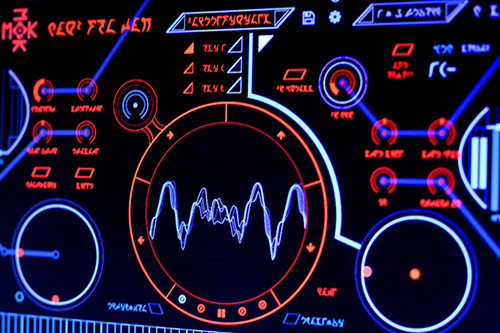 Since each wave cycle is divided into fractional splices, and phase reset is controlled per segment, multiple simultaneous hard sync points can be set up per cycle and even beyond a single cycle. With Multi-Sync engaged, modulating individual wave fractions to different frequencies creates a complex new harmonically rich version of a classic synthesis technique.
Slice It, Dice It, Tweak It, Play It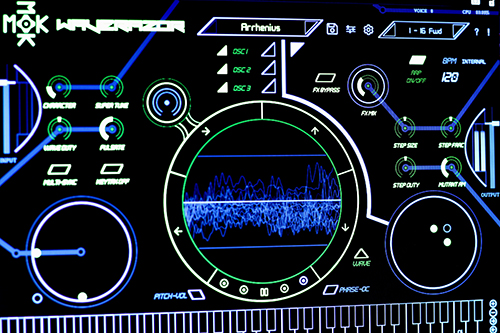 The Waverazor interface offers a unique approach to sound design, with a central oscilloscope that enables precise waveform creation. Two X/Y performance controllers modulate a combination of slice parameters, while additional knobs and buttons make it possible to morph multiple parameters at once.
Visionary Contextual Editing System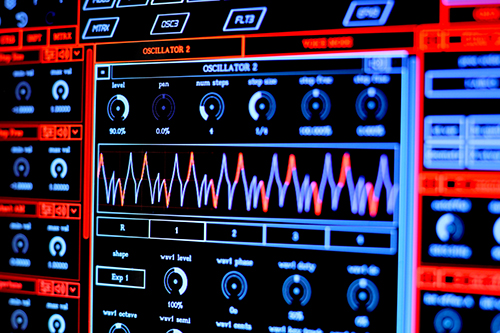 The Waverazor 2 Editor version introduces an innovative new contextual editing system that easily manages the power of thousands of parameters by only displaying what you need, when you need it. Focus on any synthesis module for editing and everything that is linked to it will be shown automatically. This allows you to quickly navigate through the entire synth and craft the connections that bring Waverazor's unique sounds to life.
Richard Devine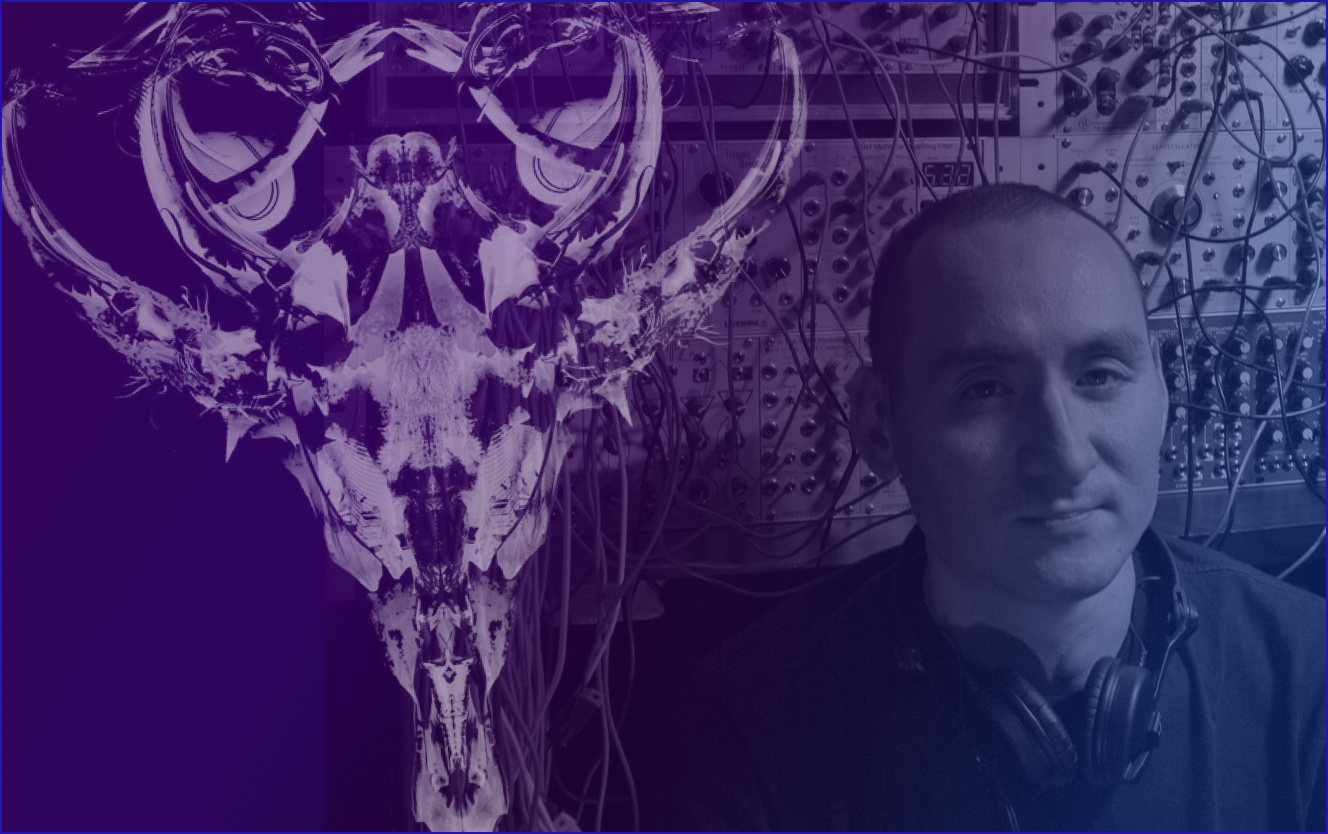 Waverazor now features 50 patches from sound designer extraordinaire, Richard Devine. Known for his innovative ambisonic audio work on Google's DayDream VR platform, and for giving a voice to Jaguar's electric I-PACE car, Richard's signature sound bank takes Waverazor in bold new directions.
Version 2.5.0 Update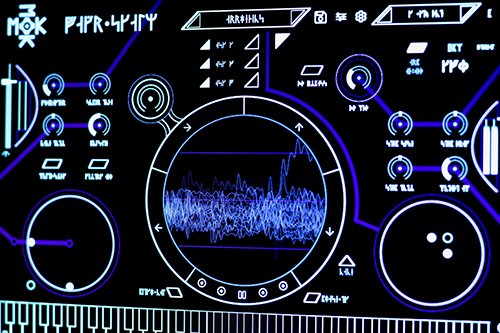 This major v2.5.0 Waverazor update is a FREE download for all registered users.
Features include:
Standalone operation for OS X and Windows
New Reverb effect
New Delay Dual stereo delay effect with tempo sync and spread
New CombLPF filter
New All Pass filter
New TapLine8 physical modeling filter
New Step Generator sequencer module
New Random Generator module
Added LFO One Shot and Envelope looping modes
Added Sample & Hold functions to all modulators
Signature Sound Banks from World Class Sound Designers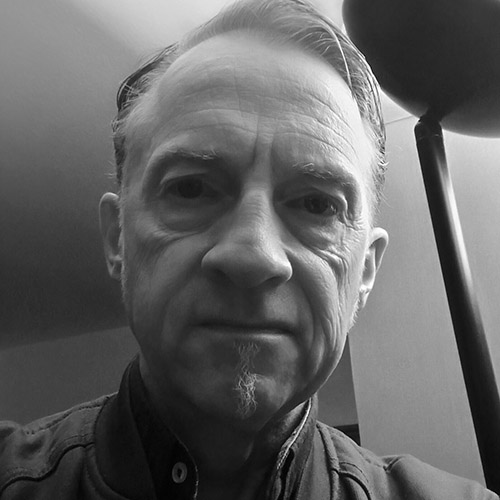 Mark Hoffmann began working with synthesizers over 35 years ago and co-founded the German electronic duo PEGASUS. Mark's current solo project, UTAMOH!, combines Düsseldorf and Berlin styles of modular, ambient and granular experimental musc.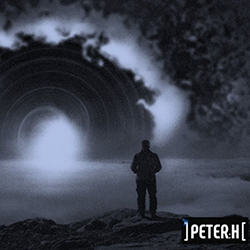 The mysterious ]Peter:H[ is a German electronic music producer creating vast cinematic soundscapes with his clever and unique patch designs.
Songs Featuring Waverazor
Recognition and Awards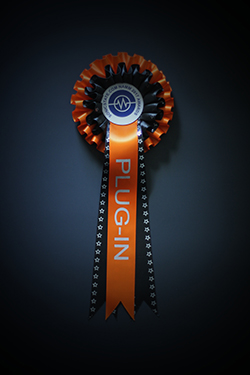 Sonicstate Awards NAMM 2017 Plug-in
"Waverazor is a nasty piece of work - but I mean that in a very positive way."
- Sound On Sound
"I easily can give 5 stars to Waverazor"
- producerspot.com
"All in all, this is definitely unique, and it allows for some serious experimentation."
- emotionfoundry.com
"Waverazor 1.0 will grab your ear in a mix"
- Electronic Musician
LE Free Version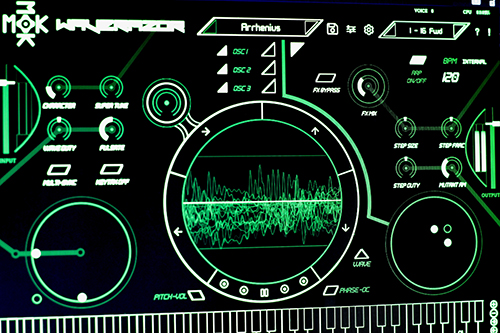 There are now two ways to get a preview of Waverazor. We still offer a 30 day trial period for the full Editor version, allowing you to completely explore the inner workings of the synth, and now we.ve added Waverazor LE, a FREE version of Waverazor with no expiration date. The LE limited edition is laser focused on auditioning the factory preset bank and performing with the macro controllers on the main page.
Waverazor Version Comparison
FEATURES

PAID LICENSE

30 DAY TRIAL

LE

Cost

$159

Free

Free

Time Limits

Unlimited

30 Days

Unlimited

Factory Presets

Yes

Yes

Yes

Richard Devine Presets

Yes

Yes

No

Template Presets

Yes

Yes

No

Save To User Bank

Yes

Yes

No

Full Sound Editor

Yes

Yes

No
- Patented oscillator design dynamically slices and recombines waveforms
- Up to three oscillators and three filters per voice
- Built-in oscilloscope enables precise waveform creation
- Two X/Y performance controllers and one X/Y wave segment control
- Nine performance knobs and three performance buttons
- Compatible with AU/VST/AAX on Mac, PC, and Linux
- Support for 21 languages

macOS 10.9 or Later
64-bit
Intel or Apple Processor
2GB RAM (4GB Recommended)

Windows 7, 8, 10
32-bit and 64-bit
Intel Core 2 Duo 2GHz Processor
2GB RAM (4GB Recommended)

Tested on Ubuntu 16.04
64-bit
Intel Core 2 Duo 2GHz Processor
2GB RAM (4GB Recommended)